Custom Works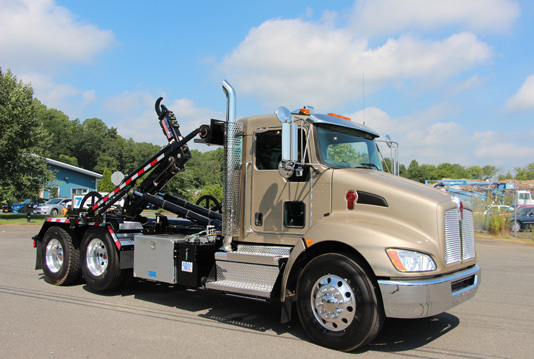 Details
Here we have a Stellar Slider26 Hooklift that has been customized with all sorts of items.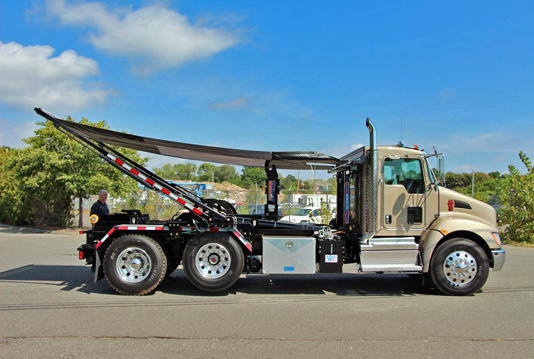 Details
LED lights under the steps are strobes and courtesy step lights is strobe only.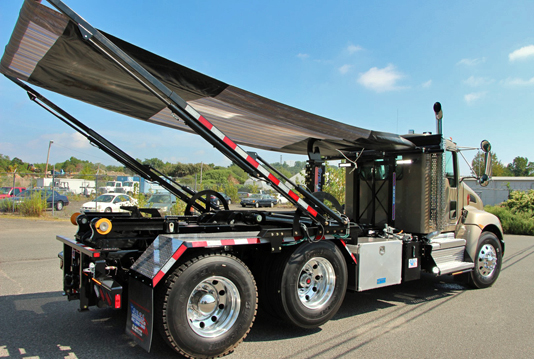 Details
Here's a close-up on how the tarp looks when fully extended.

Wind guard for cover system.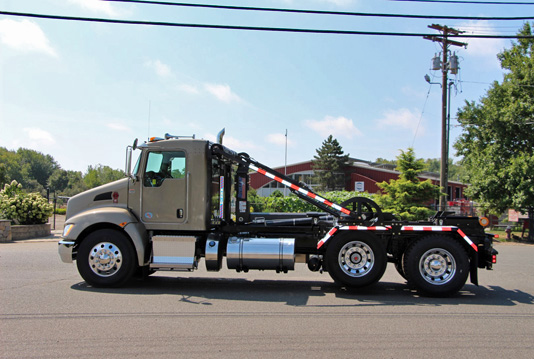 Details
Side profile with the tarp rolled up.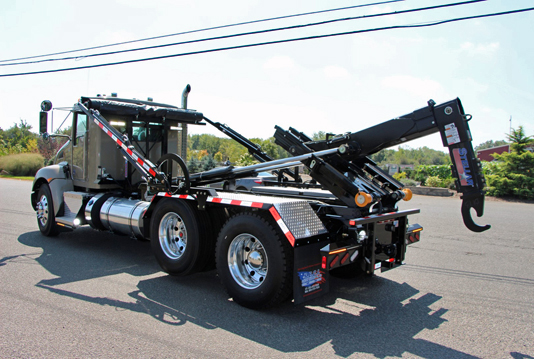 Details
Showcasing extended hook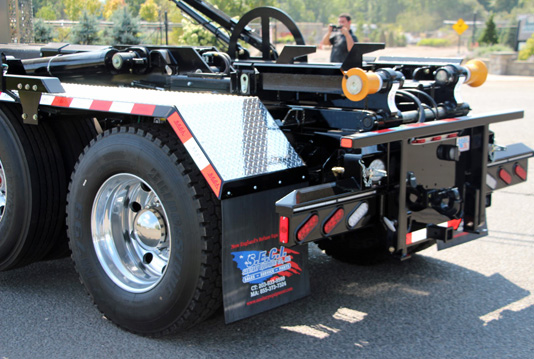 Details
Optional Custom over length fold down rear bumper for longer cans to stay ICC compliant.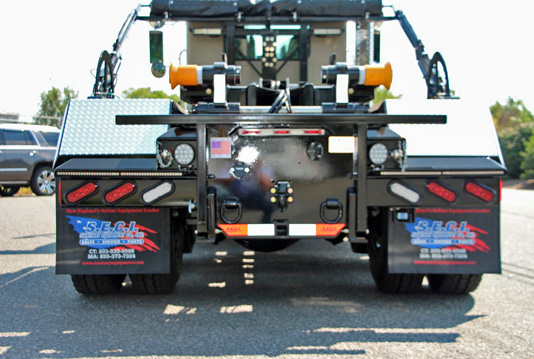 Details
On the rear are Whelen Tracer Strobe system, LED lights that function as strobes and backup lights.

Also a Kenworth factory integrated camera system.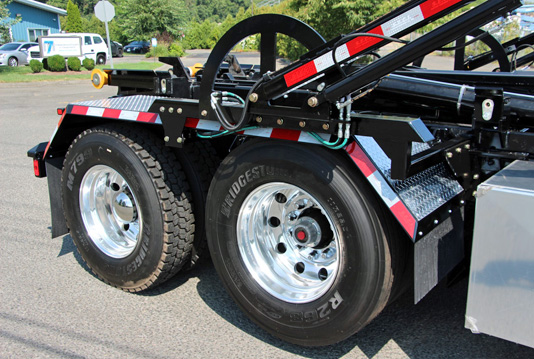 Details
One piece steel tandem axle fenders with Aluminum top caps. Custom tarp mounts to allow fenders to be removed.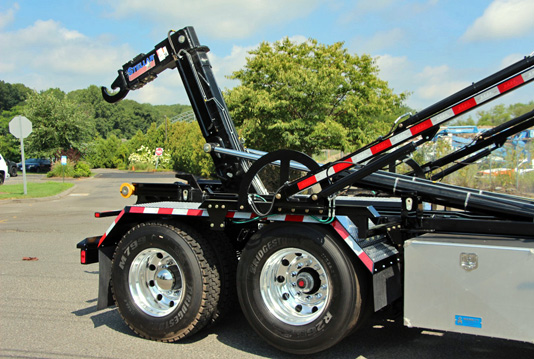 Details
Here's a closeup on how the tarp system looks.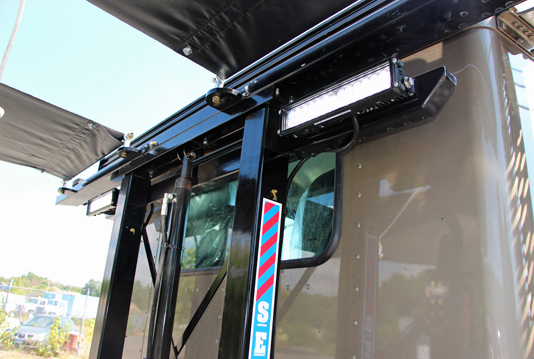 Details
Whelen LED high output work lights mounted on gantry.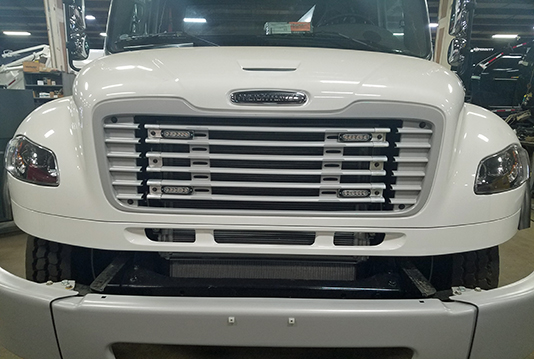 Details
Here we have a Freightliner with LED strobes on the grill.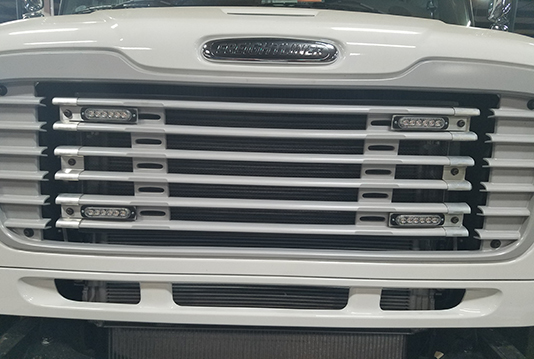 Details
A closeup on the LED strobe lights.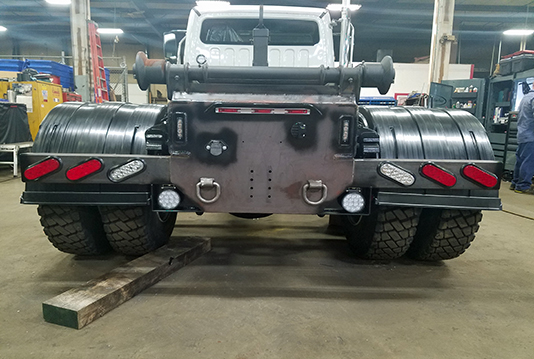 Details
This is a customized hitch with more LED strobe lights.
Shop by Brand
Shop by Use